Low Voltage No Wire Stripping Required Quick Splice Wire Connector
Our electrical low voltage no wire stripping quick connectors have two types: T Tap Wire Connector and I Shape Wire Connector. These low voltage quick wire connectors are similar with wago push wire connectors. But its wire connection is more easier and faster. You only insert the cable and crimp it by a plier. Obviously reducing your time on wire connection. Sure, it's also safe because make the wire connection standardized and well organized, and the compact design make the cable connection in narrow space. It fits for 18/20/22/24 AWG cable. ( Please Note: As for 18 gauge wire, not all 18 AWG wires are with the exact same diameter in the market.)

T tap wire connectors are much popular than I shape wire connector in market, although they are all no wire stripping required quick connector. T Tap ( I shape ) wire connectors perfect for all vehicle, audio, video, speaker, led strip lights installation and other electrical equipments. It is widely used for various low voltage DC electrical hookups, low-loss in-home.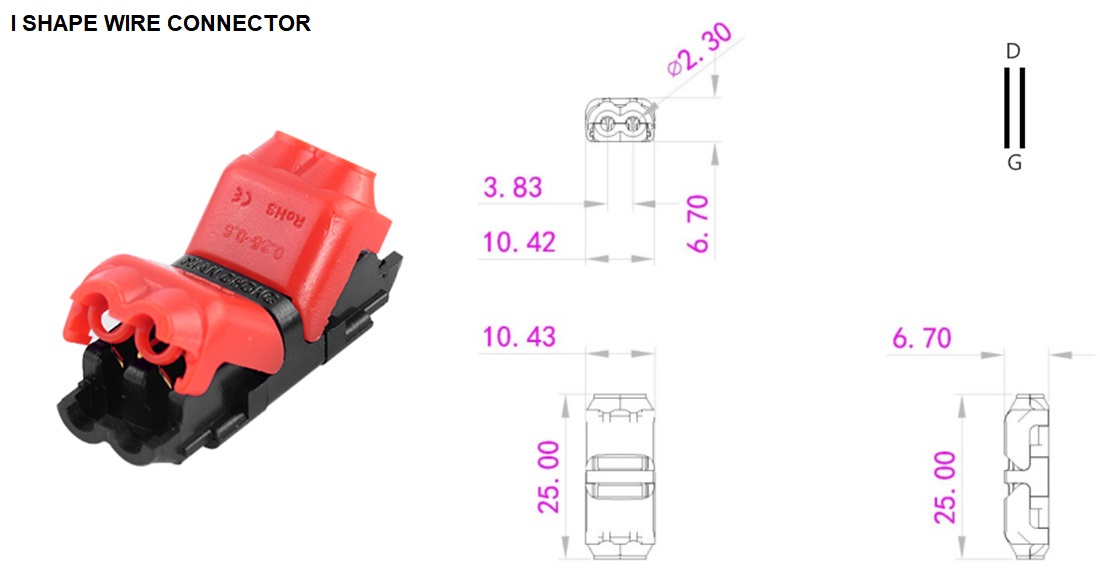 Above all, this non-stripped wire quick splice wire connector will help wiring work become more organized and convenient.
Should any more question, pls feel free to contact us via email directly.