Lever Nuts Quick Wiring Butt Connectors with M3 Hole
Lever-Nuts Wire Connector housing is made of high quality PC insulating material. With the advantages of long life, corrosion resistance, high-temperature resistance and aging resistance, lever wire connectors could effectively prevent electrical leakage. So the lever push in wire connectors are safer than traditional wire connectors.
Our one of Lever-Nuts Wire Connectors is Lever Butt Connector. This Lever Butt Wiring Connectors are used for circuit inline, such as led lighting, electrical junction box, electrical control, power supply, home appliance and so on. Lever Butt Connectors are different from 222 series lever-nuts quick wiring connectors, it's apparent that lever butt connectors have M3 screw hole. This screw hole could fix some important circuit. 223 Series Quick Wiring Lever Butt Connectors have 2 port, 3 port, 4 port, 5 port, 8 port, 10 port, 12 port. These connectors are suitable for joining braided and solid wires in different sizes from 28-12AWG.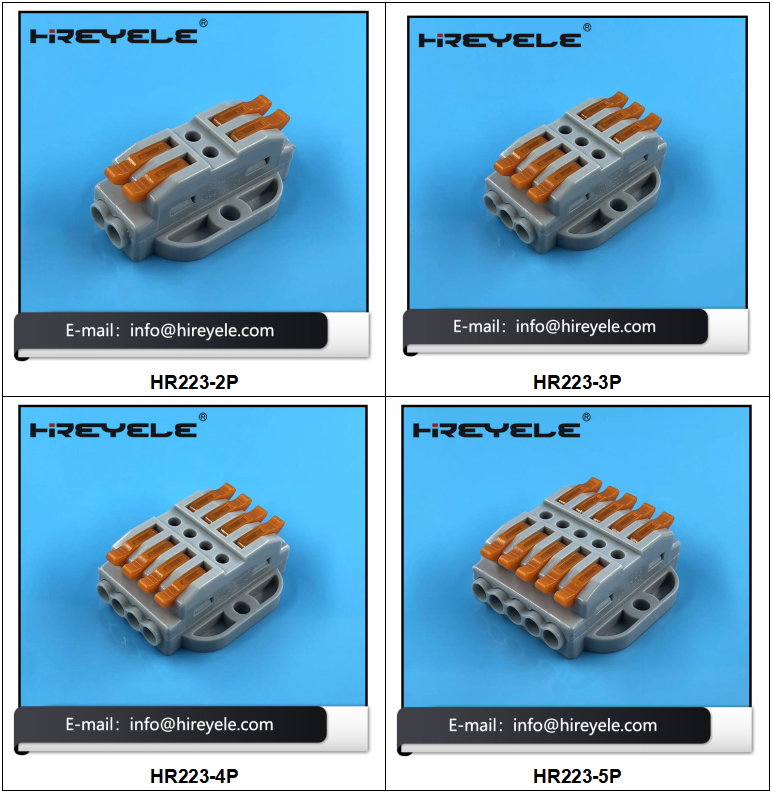 How to use butt splice lever wire connectors? First, fixing the terminal with M3 screw. Second, the cable should be stripped 8-10mm, and lifting the lever. Third, insert the wire and let down the lever. Finally, installation is complete. The upper round holes in the connector are testing holes. You can test it after installing.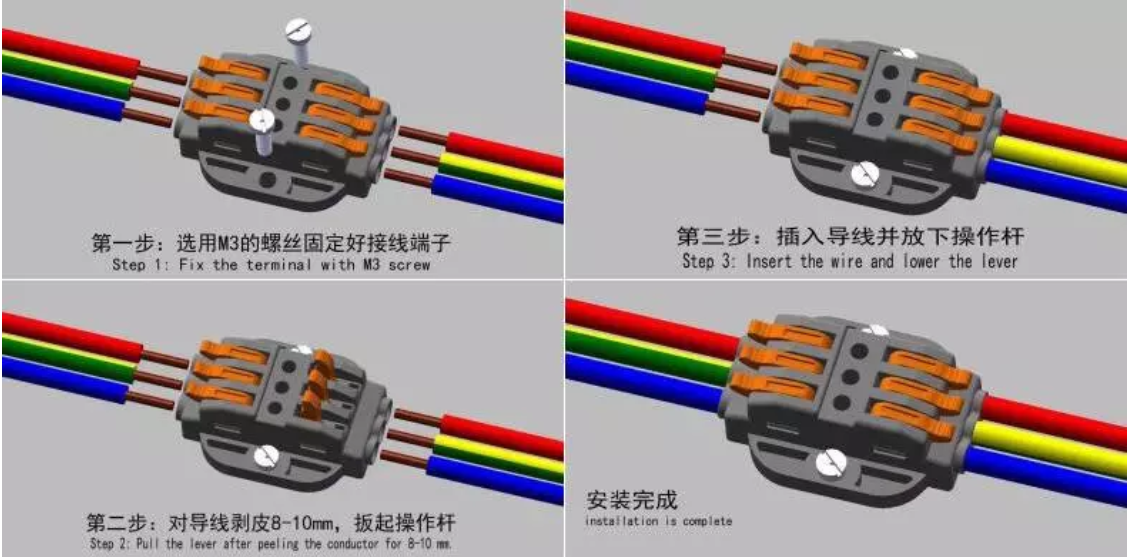 If you have any question, pls feel free to contact us via email directly: lian@hireyele.com