Lever Nut Compact Splice Butt Wiring Connectors 2 in 4 Out and 2 in 6 Out
Lever Nut Wire Connector is a quick wiring connector, it's made of high quality PC material, with the advantages of long life, corrosion resistance, high-temperature resistance and aging resistance. And lever wire connectors are much convenient to install, only strip the wire about 10-12mm and push-in wire connector, then job done. Besides, lever-nut push wire connectors function is simple and safe, it could prevent electrical leakage effectively. So lever wire connectors are more better than traditional wire connectors.
Lever-Nuts Butt Splice Wiring Connectors ( HR424 & HR426 ) are developed base on 221 222 lever-nut push wirer connectors. 2 in 4 Out ( HR424 ) & 2 in 6 Out ( HR426 ) Butt Splicing Lever Wire Connectors are very suitable for circuit inline, it could help you solve the wire clutter. Sure, these lever-nut butt wire connectors' application is nearly same as 221 222 lever-nut compact splice wire connectors, these connectors are widely applied for Junction Box, Electrical Control, Home Appliance, Power Supply, LED Lighting and so on. Usually, 2 in 4 out ( 2 in 6 out ) lever nut butt wire connectors are used for building and household wiring. Meanwhile, its compact size is invaluable for all connection space requirements.
Our all lever-nuts wire connectors improvement depend on customers' feedback, such as HR424 HR426 lever butt connectors. After all, our team is dedicated to meet our customers' satisfaction.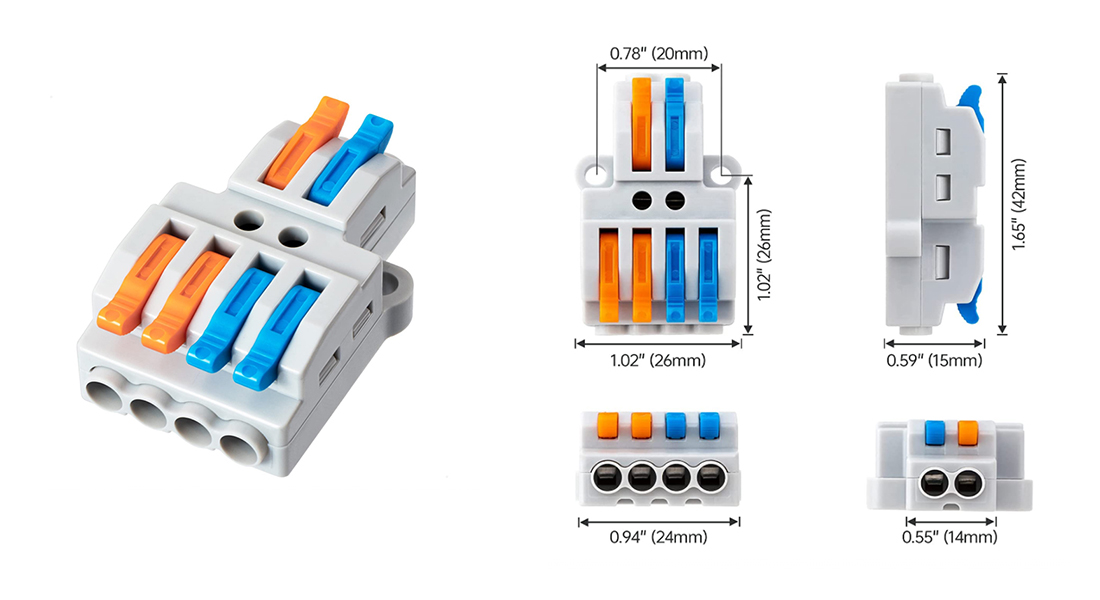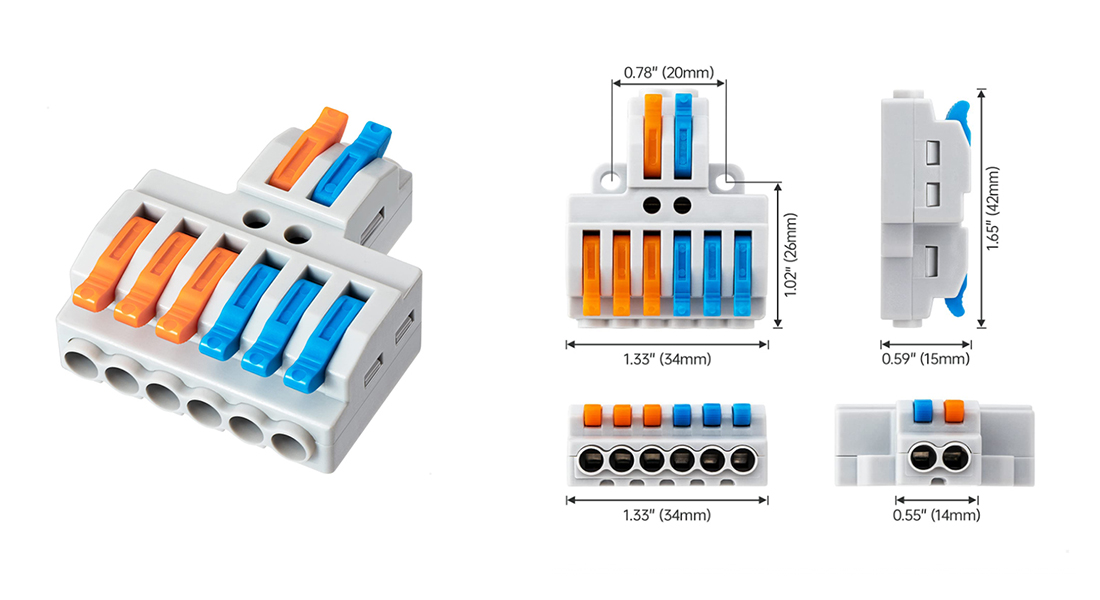 Any question, pls feel free to contact us via email directly. Thanks in advance. ( info@hireyele.com )