221 222 LEVER-NUTS Push Wire Connector
Lever-Nuts Push Wire Connector is a convenient and fast wiring connector. Specially, our company will manufacture according to customers' requirement, such as color, logo and certificate so on.
Our lever-nuts compact splicing wire connector features:
◆ Safety - our compact splice spring lever quick wire connectors have long life, no corrosion, aging resistance, pressure resistance, high temperature and normal work. And test holes can be used to check if the wires are energized.
◆ Efficient - the cable should be stripped first, finally insert the cable. For home decoration, after the vertical connection terminal technology, each wire connection will save the wire length of about 500px , saving more than 80% of working hours, the comprehensive cost is greatly reduced.
◆ Easy to Use - the wire have to be stripped 8mm to 10mm. Next, pull the orange lever to 90° and insert the wire, then place the back of the wire clip. Lastly, complete the Installation.
Pls kindly find the pictures as below: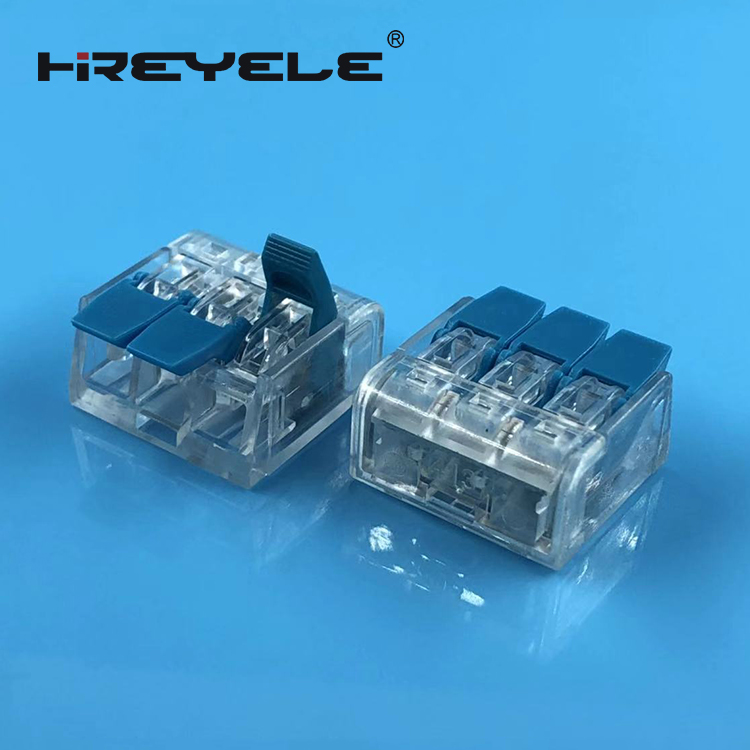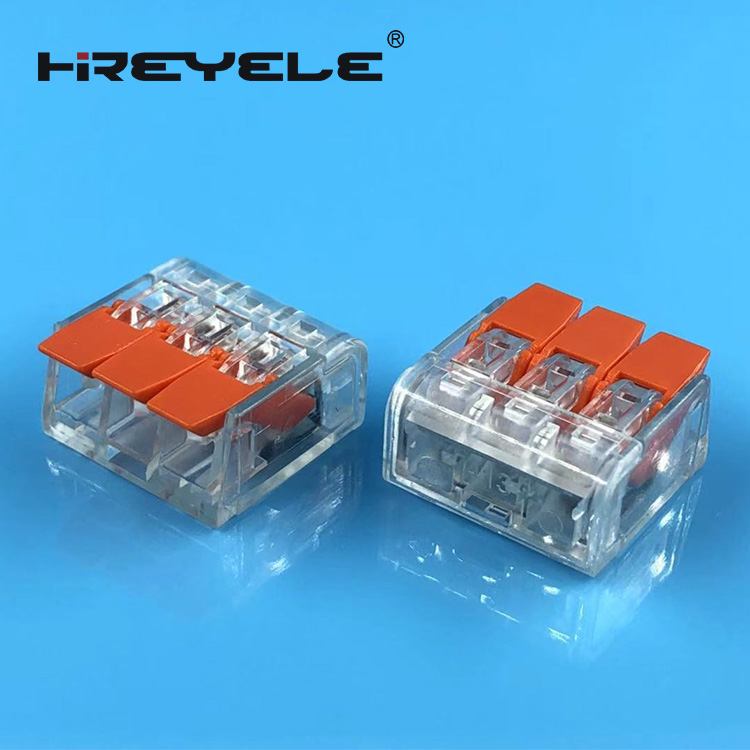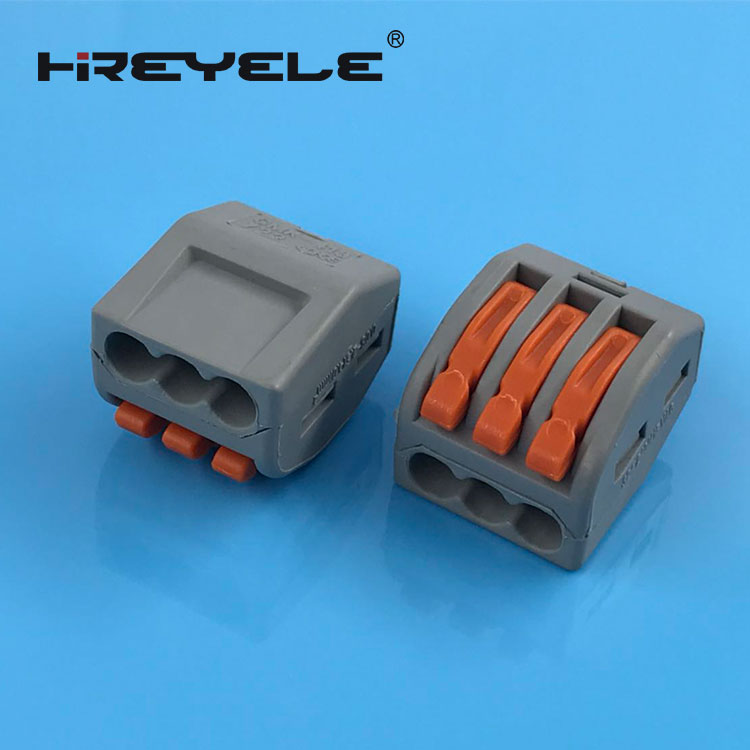 Lever-Nuts Wire Connector is a terminal block with cage clamp connection. This connector allows for solid, stranded and fine stranded cables to be connected together without the need for any tools. Lever-Nuts Compact Splice Wire Connectors which are from hireyele are nearly same as the original connector except Logo. The Lever Wire Connectors could be used for lighting, junction box, home appliances, electrical control and automotive etc.

Any question, pls feel free to contact us via email directly. Thanks in advance.