Rotary Electronic Control Knobs for Potentiometer Audio Guitar Volume Switch
Control knob is a rotary device which provide manual input adjustments to mechanical or electrical system, so the different extent of knob rotation correspond to different desired input. Control knob is a simple input hardware and one of the most common components in control systems, widely apply in potentiometers, radio tuners and digital cameras, as well as in aircraft cockpits.
Our control knobs are usually used for effect pedal parts, which is able to match with aluminum enclosure. So our knobs are also named volume knobs. And the material of knobs could use plastic or bakelite according to your requirements.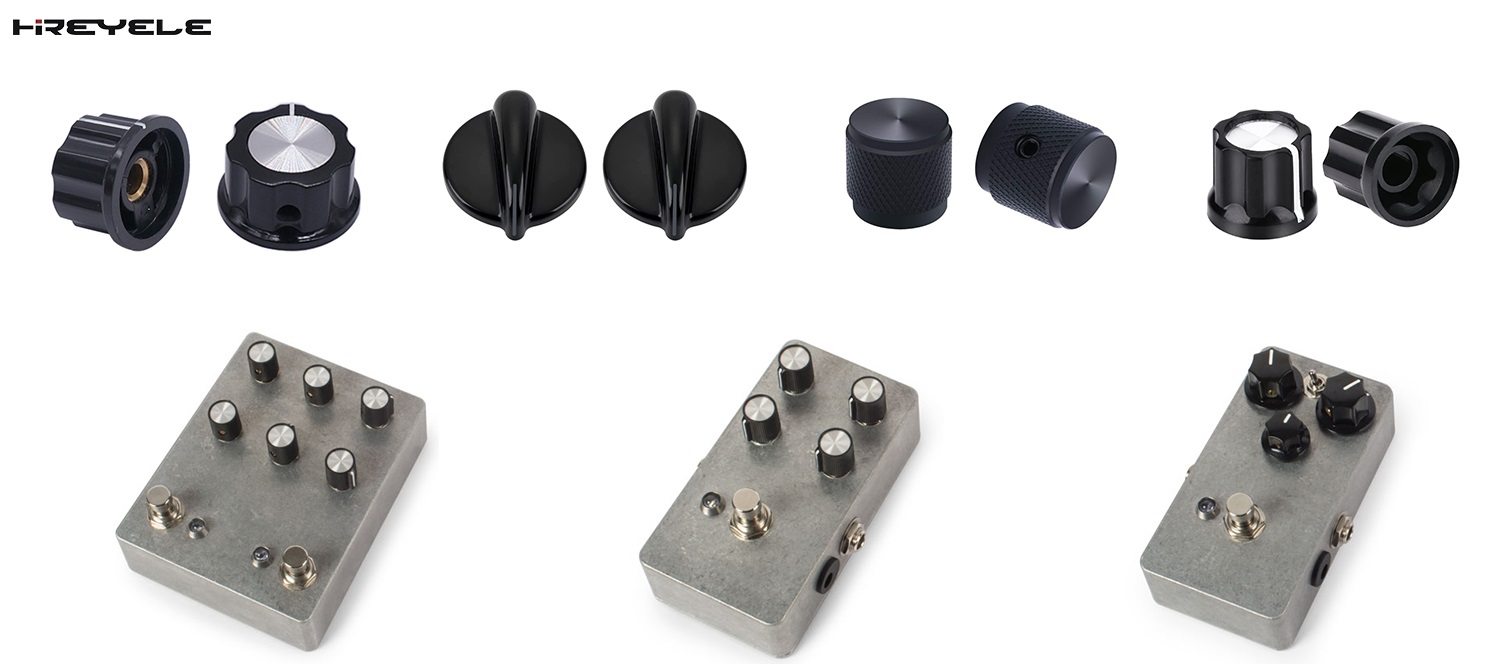 Any question, pls feel free to contact us via email directly.