OUTDOOR WATERPROOF CONNECTOR

At first, IP68 means it can completely prevent dust from entering, and can be immersed in water under a certain pressure for a long time. So IP68 waterproof connector is a perfect goods.
IP68 outdoor waterproof cable connector is made of high quality PC material, with high temperature resistance, anti-impact function, corrosion resistance and aging resistance. Durable plasitc housing and rubber gaskets could seal out moisture, this is an ideal accessory for outdoor lighting systems or humid environments, such as outdoor display screens, solar water heaters, floor heating, beacons, cruises, etc. And operation is also safe, simple and convenient. Our IP68 waterproof cable connectors have T type waterproof connectors, Y type waterproof connectors and I type waterproof cable connectors.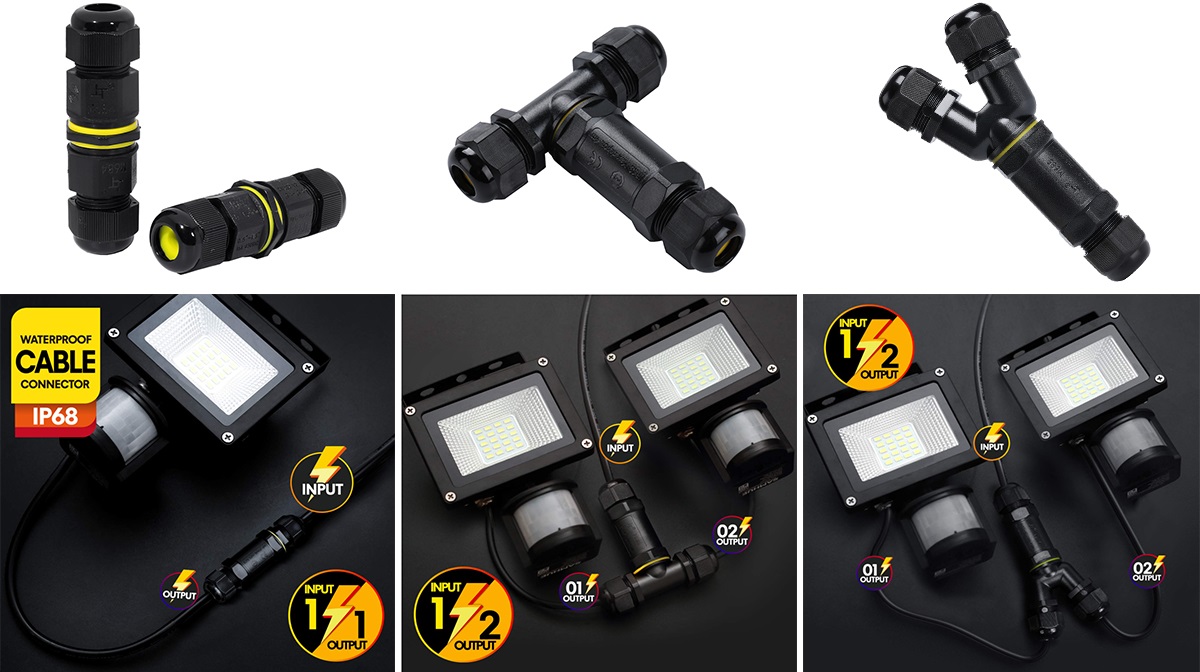 IP68 junction box is same as IP68 waterproof connector except inner space. IP68 outdoor junction box could also keep dirt, debris and moisture from getting inside. But it could be matched with quick connector to use, like 221 lever connector, 222 compact wire connector, 773 push wire connector, 923 docking connector and so on. Because IP68 junction box wiring layout have 1 in 1 out, 1 in 2 out, 1 in 3 out, 1 in 4 out and 1 in 5 out. In a word, IP68 waterproof junction box is larger than IP68 waterproof cable connector.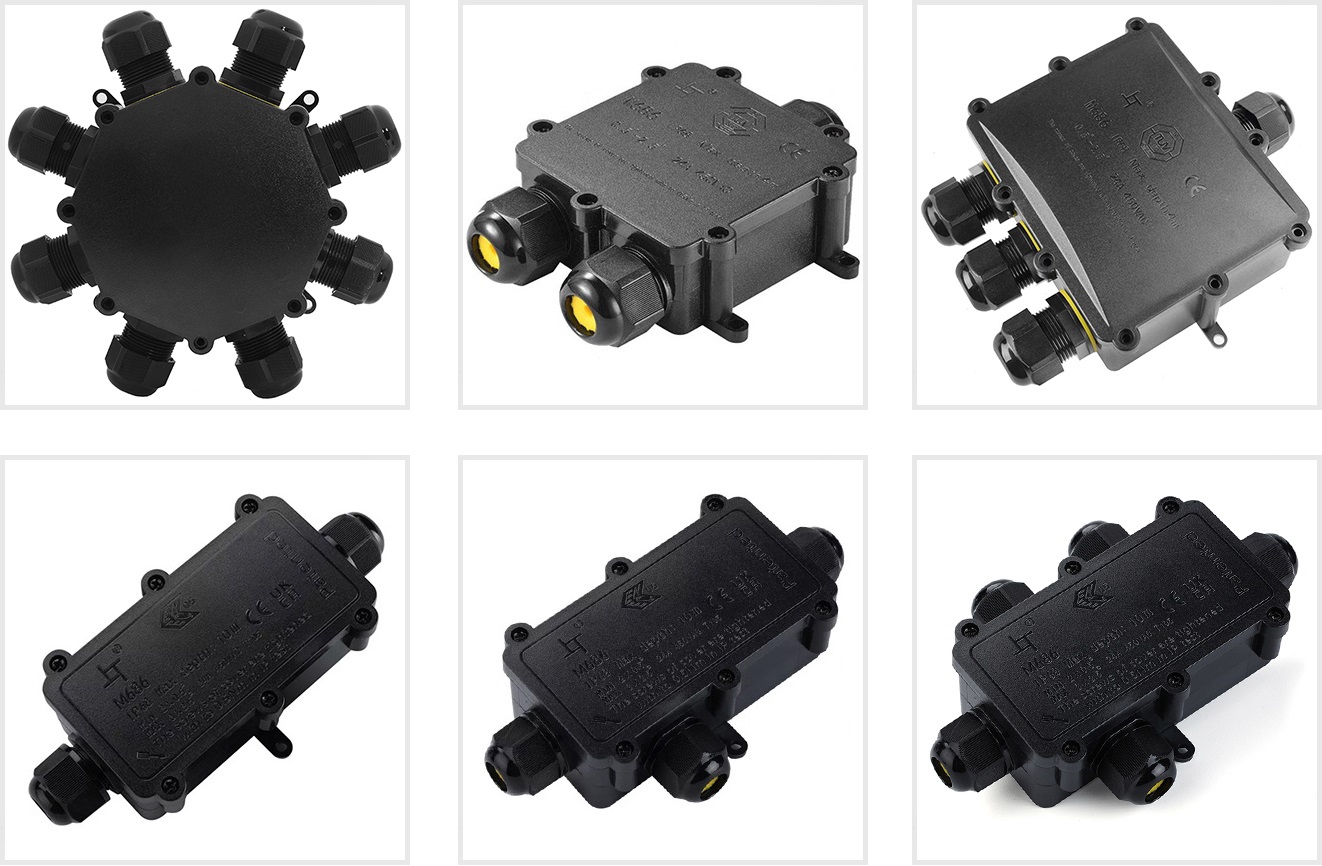 IP68 Outdoor Waterproof 3-Way 4-Way Electrical Junction Box