LEVER-NUTS WIRE CONNECTOR

Hireyele lever-nuts wire connector is one kinds of push wire connectors, it's no need tools, plug and play, greatly reduce the wiring work time. This electrical connector is also named quick wire connector, compact splicing wire connector, conductor terminal block. Our lever wire connectors choose the best flame retardant insulating material Nylon PA66, it has long service life, corrosion resistance, anti-aging, pressure resistance and high temperature resistance. So electrical lever wire connectors are widely applied for electrical control, power supply, home appliance, lighting, machinery and other wire connection parts. Every junction independent shrapnel, different wire managed separately, improving safety performance and product quality.
221 Lever-Nuts Push Wire Connectors, AWG 24-12, 450V MAX 32A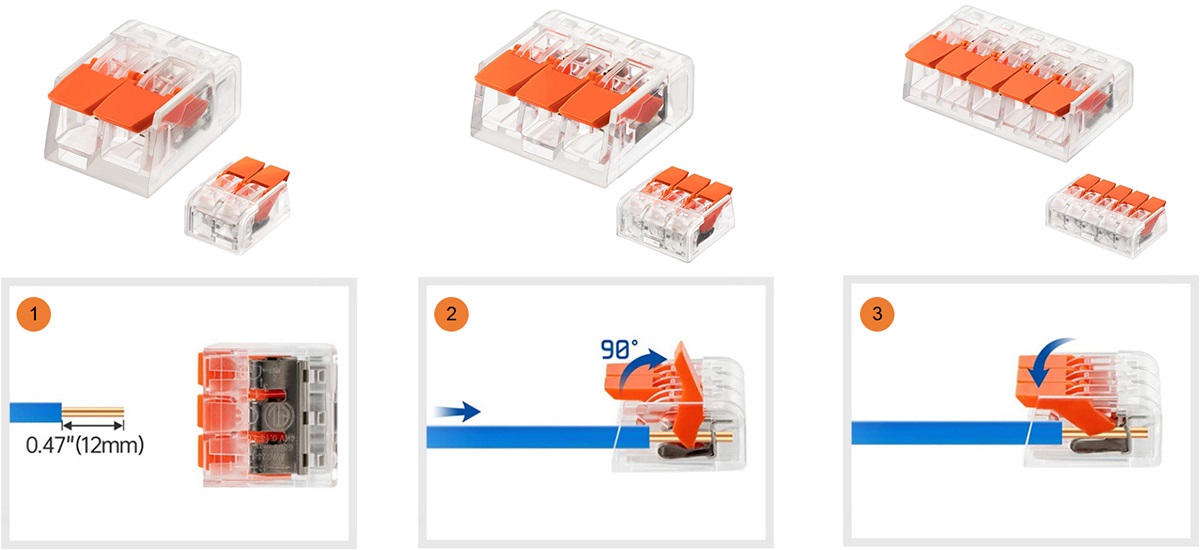 222 Lever-Nuts Compact Splicing Wire Connectors, AWG28-12, 400V MAX 32A
Besides 221 and 222 lever connectors, we still have docking lever wire connectors, like 424 lever nut docking connector ( 2 in 4 out ), 436 lever nut conductor butt wiring connector ( 3 in 6 out ), 223 series lever nut compact splicing docking connector...