Spring Lever Nuts Push Wire Connector HR223 Series Connector
The spring lever nuts push wire connector is one of the most convenient wire connectors which is used for building, automotive and household appliance so on. It is designed to connect a wire for any electrical application. Two of main features —— connect quickly and use safely.
Accroding to customers' feedback, we have developed several new wire connectors recently. one of quick push wire connectors as below:
How to use it? First, fixing the terminal with M3 screw. Second, the cable should be stripped 8-10mm, and lifting the lever. Third, insert the wire and let down the lever. Finally, installation is complete.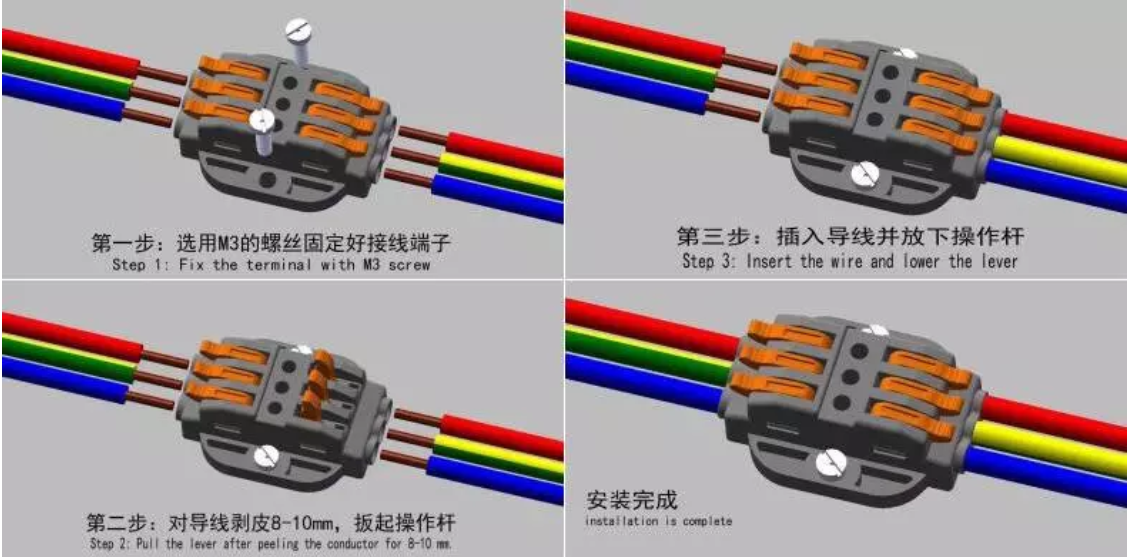 How safe is it? Round holes in the connector is testing hole. You can test it after installing. It's easy and convenient.
Besides, good news for our customers, There is NO MOQ for (HR223 series) . This is one of our good privileges at this year.
If you have any question, pls feel free to contact us via email directly: lian@hireyele.com