Push In Wire Connector
Push In Wire Connector
Push in wire connectors are a new style of connector, meaning that you can simply strip a minimal amount of insulation from the wire before inserting it into one of the holes in the connector. Once in place, the wire will be locked into place. It's fastener used to make a tight low impedance connection between two or more electrical wires in an electrical box.
Above all, with the right wire nut connectors and terminals, it's fairly easy to make safe, strong electrical connections. If wires come loose, you could get arcing and overheating, which could lead to a fire. So the material is very important. Usually, it's PA66 UL 94V-0 grade.
Replace WAGO Push Wire Connector Which is from Hireyele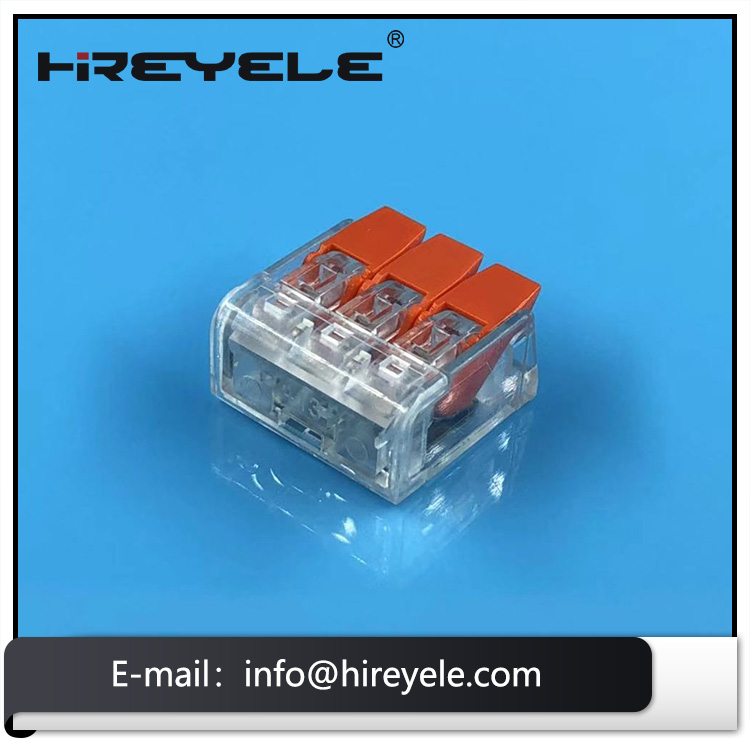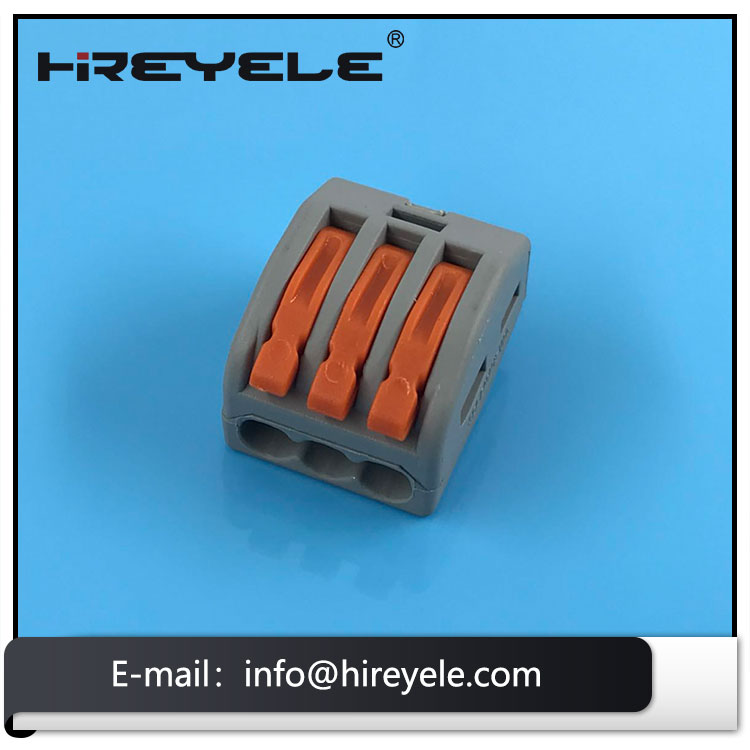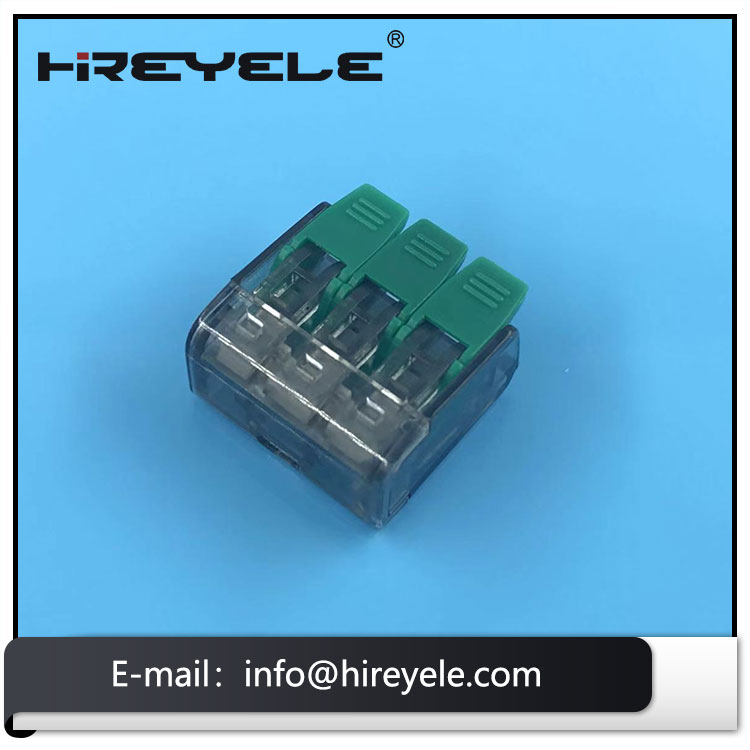 Any question, pls feel free to contact us via email directly. Thanks in advance.