IP68 Waterproof External Electrical Junction Box 2 Way Wire Range 5 to 12mm
IP68 Waterproof External Electrical Junction Box 2 Way Wire Range 5 to 12mm
HIREYELE's IP68 Outdoor Lighting Electrical Waterproof Junction Box features of 2 wire, M20 connector, one input and one output, wire range;5-9mm/9-12mm.
Our IP68 junction box easily to install even by end users, just keep a screwdriver, and the cable connector installed in any outdoor or underground where it needs.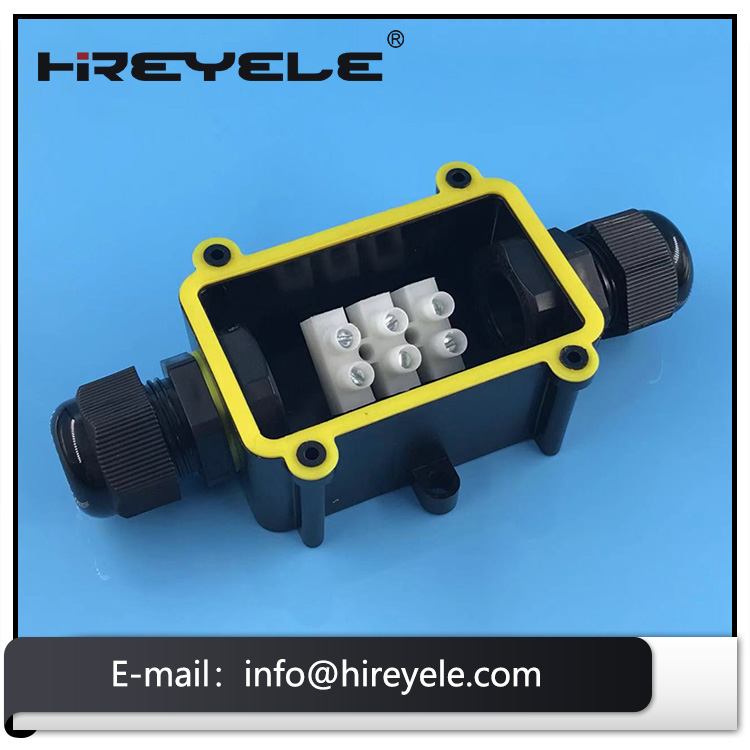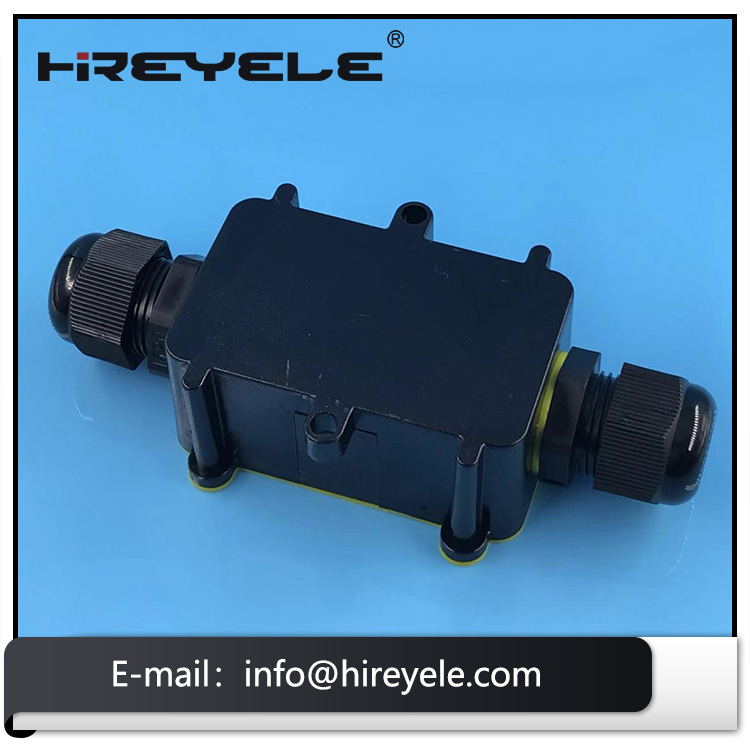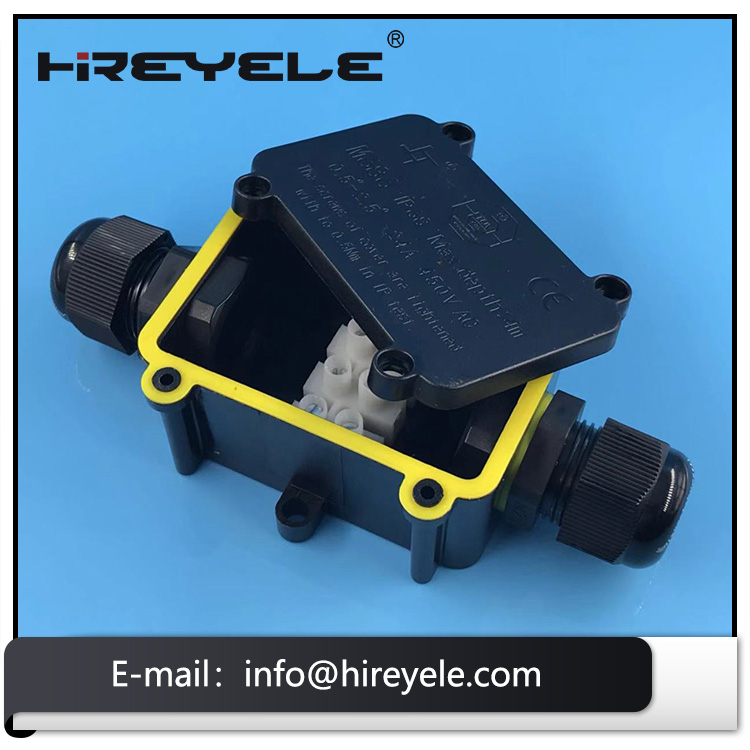 The following is the deltailed description of IP68 2 Way Outdoor External Electrical Junction Box
● Product name : IP68 Electrical Junction Box
● Model: HR686-2
● IP Level: IP68
● Housing Material: PC
● Ampere/Voltage: 24A/450VAC
● Working Temperature: T60
● Fire retardant level: V2
● Wire Range: 0.5 ~ 2.5 mm²
● Color: Black
● Cable diameter: 2xM20s (5-9mm/9-12mm ), 2xPG9 (4-8mm)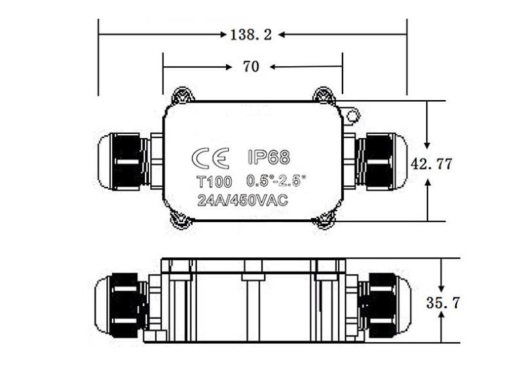 HIREYELE's waterproof junction box is with IP68 high level waterproof class / Moisture-proof/Dust-proof/ anti-UV ,High protection level protect long life of the product.
And our IP68 Outdoor Lighting Junction Box has wide usability, Suitable for kinds of LED billboards, LED tunnel lights, LED Road landscape lighting, LED outdoor display, LED garden lights.Further applications in coastal, river, sea or underwater engineering, underground engineering, mining engineering, solar-wind power, solar water heaters, various machinery and equipment.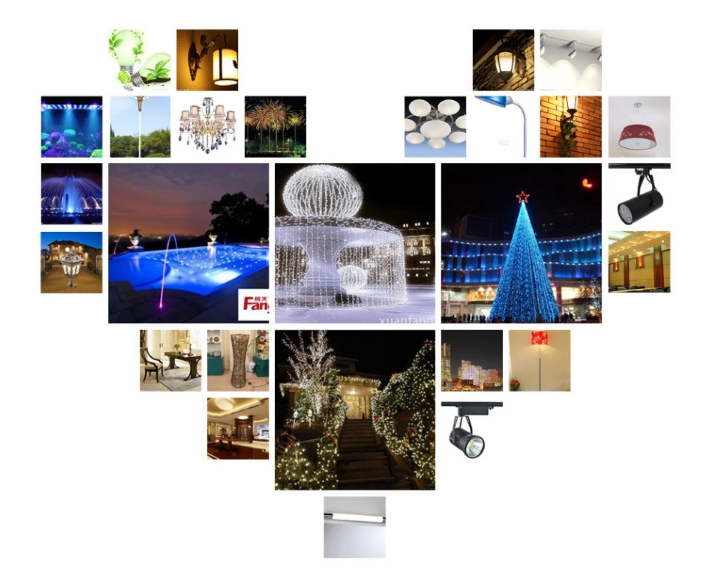 For any more question, welcome to contact us at anytime.